SAMSON Materials Handling Ltd
Extensive, internationally proven range of mobile loading and unloading systems for handling bulk materials in different applications in a variety of industries
Since the mid-1960s, SAMSON Materials Handling Ltd (formerly B&W Mechanical Handling Ltd) has enjoyed recognition as a specialist in mobile solutions for the handling of bulk materials. The company is located in Ely in the county of Cambridgeshire in the UK and has been contributing to an enhancement of the product portfolio of the AUMUND Group since 2002. SAMSON has gained a good reputation internationally, not only in ports and terminals, but also in the cement, steel, iron and aluminium industry, in quarries and processing, in power plants and in the handling of alternative fuels. Sales activities are carried out directly from Ely as well as through the international subsidiaries of the AUMUND Group, in addition to a large network of local agents, who are constantly in direct contact with customers.
SAMSON Materials Handling has developed a wide range of reliable Mobile Material Feeders which are used for receiving, storage and onward loading of various bulk materials. Flexibility, dependability, quality, safety and performance are at the core of every product concept, whether for the reception of bulk materials from trucks, rail wagons or ships, or for discharging, for example onto existing belt conveyors in quarries.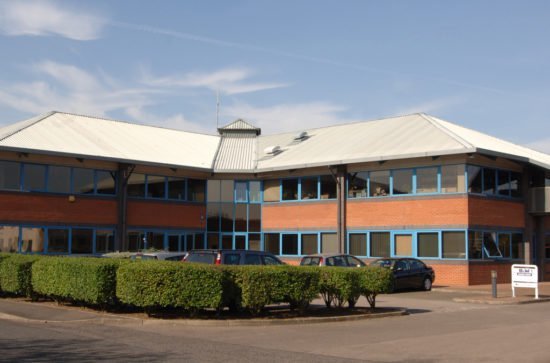 From potato growers to diamond mines and everything in between
How did a small company based in Ely, Cambridgeshire, come to be a leader in conveying technology?
It all started back in 1966 when Tom Brown and Raymond Woodbine started a partnership in modest rented premises. They called themselves B&W Engineering and would take on a variety of projects including repairing vehicles and trailers. But East Anglia is an agricultural area, and it wasn't long before they were working on projects for local farming and in particular potatoes where their engineering expertise was put to use in manufacturing belt discharge bulk containers. The "Potato Bulker" became B&W's first established product. The taste for potato crisps meant the demand for potatoes increased. B&W were ideally connected to provide this growing industry with what they needed. The B&W Potato Bulker had a belt width of 450mm which was 50% wider than other available equipment. This increased the output rate by 50% and led the demand for more significant storage conveyors which B&W also manufactured.
The birth of the celebrated SAMSON feeder
In 1976 the UK suffered a drought, but in the Fens water remained readily available and local growers flourished. This generated cash and encouraged the development of new machinery designs. A local grower called Greens of Soham was very important in celery, potatoes and onions, cultivating approximately 7,000 acres. John Green was a visionary and with B&W developed a state of the art storage facility using an overhead gantry with a variable angle decline conveyor stacking onions for drying. Although far too complex for most farmers this technology formed the basis of the Samson Material Feeder, an intake hopper that received the crop directly from farm tipping trailers which in turn was fed to the Link Conveyors and along to a radial boom elevator (later developed into the Stormajor). By the 1980s prices for root crops were no longer at their previous dizzy heights and the company had started to diversify into other sectors including clay, coal, minerals, stone and cereals.
The growing market for grain
In the early 1980s through the European Intervention Pricing Scheme UK growers were offered high prices for cereals. Production quickly outstripped demand and more extensive storage facilities were required to deal with the excess. It seemed logical to export the surplus grain but existing UK port facilities were inadequate. The solution seemed to be a mobile shiploader. The B&W Loadmaster series was being used to load smaller vessels but larger equipment was needed. Having gained valuable experience with larger conveyors in quarries B&W was ideally suited to develop a fully mobile shiploader. Along with Joe Brand of Anglia Agricultural Merchants B&W designed and commissioned a bespoke mobile shiploader able to load ships at Kings Lynn – the closest deep water port. This new unit was made of twin feeder conveyors which could receive cereals from two trucks simultaneously. This concept was developed to incorporate Samson Feeders to speed up the average handling rate and to allow the equipment to handle a wider variety of materials including heavier and bulkier minerals and ores. The truck-to-ship concept was born. B&W was now providing equipment suitable to load dry bulk cargoes up to 2,000 tph and vessels up to Panamax size.
Diversification and expansion
Throughout the 1980s, now operating in multiple industrial sectors including agriculture, mining, metallurgy, cement and power, the company developed solutions to effectively handle a huge variety of materials for different applications.
Taking to a larger stage
In 2002 the AUMUND Group approached B&W. AUMUND is a global leader in the cement industry with sales and service centres strategically located worldwide. There were obvious synergies between the products of the AUMUND Group and B&W. The acquisition of SAMSON gave AUMUND technologies and products to complement its product portfolio in all aspects of bulk materials handling in particular the increasingly important shiploading technology for ports and terminals. B&W gained access to an established sales network and a platform to present its engineering solutions to a wider international market. In 2013 B&W rebranded as SAMSON Materials Handling, named after the iconic material feeder that launched the company's success.